School District 61's Indigenous Education Department is excitedly seeking out Indigenous Artists residing in or around Lekwungen territories (known today as Victoria) who are interested in working with the school district on current and upcoming art projects.
Artists responding to the call will be considered first when opportunities arise within the school district. The Indigenous Education Department is hoping to build and maintain relationships with local Indigenous Artists and provide ample opportunity for both emerging and established artists.
Opportunities will be paid, but as they vary in length, size, and scope, payment will be on a case-by-case basis.
Artists of ALL mediums are encouraged to apply.
Some examples of artists we are looking for:
Carvers, Visual artists, Writers (Poets, Creative Writers, Playwrights, etc.) Multi-media artists, Weavers, Sculptors, Illustrators, Drum/ Rattle Makers, Beaders, Digital Media (Photographers, Videographers, etc.), Musicians/ Composers, Woodworkers, Etc.
Please apply even if you do not see your medium listed!
Some examples of projects we may be looking for someone to lead:
Logo changes, workshops/ presentations in classes, murals, working with aspiring/ emerging artists, contributing art to physical spaces (entryways, hallways, windows, etc.), consulting with schools on artistic additions, Etc.
Have an idea that's not listed or is "outside the box?" Let us know!
How Do I apply?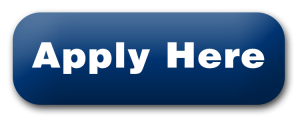 Deadline (1st round): April 4, 2022
More rounds to follow. Date TBD
If you have any questions, please reach out to:
Indigenous Education Department
Greater Victoria School District 61
250-475-4124